---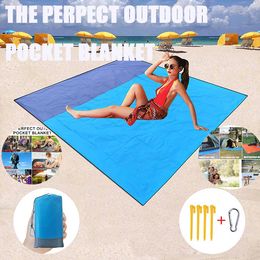 ⭐⭐⭐⭐⭐ "This is amazing! Going out with the wife and kids, we always hated the difficulties of finding a comfortable place to lay down and relax. But with this thing? It's a breeze! It somehow evens out most of the bumps in the sand or on the ground and the best part? It's always dry, and nothing sticks to it. Nor from the top, nor from the bottom!"


- Ivy Gleeson


Enjoy Relaxing Comfortably Outside, Grass, Sand, Or Ground
Are you sick and tired of the bumps that are constantly being a pain in the back when you're trying to relax outdoors? Well, you're definitely not alone there!
But with this incredible outdoor mat, you'll suddenly be relaxing like you're floating on a cloud.
DryNoBump™ mat helps you and your family relax while you're spending time outside, all by keeping the dirt away from you, coming in an easy-to-carry package!



EASILY CARRY YOUR COMFORT WHEN YOU HEAD OUTSIDE
Designed to be used outdoors, DryNoBump™ is produced out of lightweight materials. On top of being water and windproof, these materials fold easily, so you'd be able to have them with you whenever you need them. Always have comfort with you!



LET YOUR MAT KEEP YOU CLEAN
With relaxation and cleanliness in mind, the designers behind DryNoBump™ ensured that its properties prevent dirt and sand from reaching you or your clothes from below. Always stay clean!



LAY DOWN AND RELAX, BUMP-FREE
Thanks to the fixation system keeping DryNoBump™ in place, you can ensure that you'll absolutely minimize the bumpiness effect of the surface beneath you. Be it grass, sand, or the ground, you'll always be enjoying the same comfort you're used to for your relaxation. 


Drynobump™ Features:
✓ Compact Packaging
✓ Wind & Waterproof Material
✓ 4 Spikes For Position Fixation


Relax While Laying Outdoors & Save 50% With Free Expedited Shipping
✓ Conveniently Carry Your Comfort
✓ Keep Yourself & Loved One's Clean
✓ Enjoy Relaxing On Even Ground
1 x DryNoBump™ Outdoor Mat

Shop now and experience the benefits of domestic shopping:

Affordable prices, free expedited shipping, and dedicated customer service, quick to address any and all of your queries.