---
"
I don't struggle to dust off shelf tops anymore, and my floors are shinier and easier to clean than ever. It dries super fast, so by the time I finish preparing to clean another surface, it's ready 10/10!
"
- Charlie T.
✔️ Unique Triangular Design For Harder-to-Reach Spots

✔️ Top-Quality Microfiber With Thick Bristles
✔️ Rotatable up to 180°, Adjustable-Length Handle
✔️ Safe to Use, Soft & Highly Efficient On All Surfaces
The Lazy Cleaner's Best Friend to Clean Any Surface to Perfection With Minimum Effort
Mopping around is tiresome and a hassle, but when the floors or the windows refuse to mop themselves, NEATIO is your best bet for a smoother riddance of those few to-do list annoyances. With super-thick microfiber bristles, an adjustable-length handle, and a rotatable head, NEATIO lets you clean surfaces to perfection without bending over backward to reach it or going over it twice, whether it's the floors, the shelves, or the windows.
Forget about junk non-absorbent mops and rags, and feel the fluidity and ease of cleaning with the world's softest mop:
Dozens of Super Thick, Super Soft Microfiber Bristles

Quick-Drying, Highly Absorbent Chenille

54 cm Handle, Extendable for Another 36 cm

180° Rotatable Head
Get your NEATIO today to save 40%.
Invest in hassle-free cleaning now, and save extra.
✓
Take the Stress Out of Your Cleaning Routine
✓
Quicker Drying, Stronger Absorption
✓
Clean Hard-to-Reach Spots on Any Surface
Forget the cash grabs, it's all about giving.
To say thank you, we'd like to include a special gift to your order if you purchase today.
Shop your NEATIO now, and get 

one replacement head

, free of charge.
Package Includes:
1 x NEATIO Microfiber Mop
1 x Extra Replacement Mop Head


Shop now and experience the benefits of domestic shopping: Affordable prices, free expedited shipping, and dedicated customer service, quick to address any and all of your queries.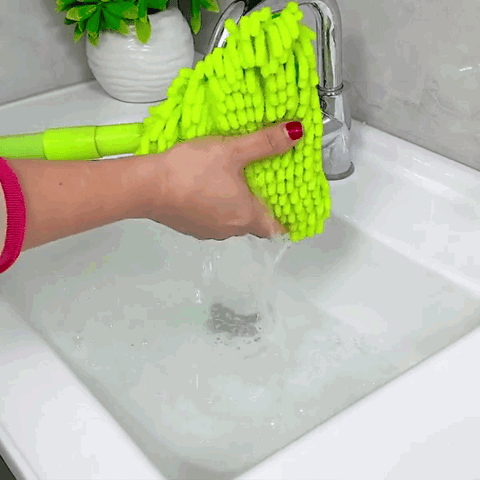 A more laidback, hassle-free is just around the corner.
Stop Bending Over Backwards to Clean Hard-to-Reach Spots

Clean Hassle-Free & Efficiently

Quick-Drying Chenille Can Be Reused Faster