---
Precision-edging brush to paint perfect edges around doors, windows, ceilings & more!


"
Admirable quality brushes, this paint roller lets me paint around power sockets, paintings, and doors perfectly also comes with two additional rollers so you won't run out halfway through! Best of all, the handle is comfy and rotatable so my wrist doesn't get tired for hours!
"
- Simon
Painting the walls? Whether you want to save time and avoid setting up masking tapes around each and every little edge and corner of your house, or you're OK with using it but want to maximize the safety of your furniture and paint like a pro while you're at it, this cleverly designed precision roller is the power tool of choice.
Made of delicate, high-quality fiber,  EDGEROLLER is an effortless, precise, and definite solution to precisely paint around your doors, windows, ceiling, and all those other things you don't want to accidentally cover in paint!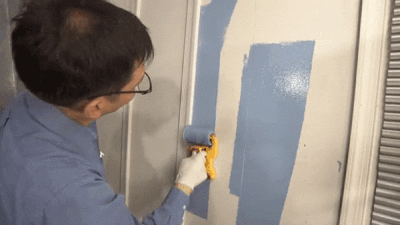 Ergonomic Rotary Handle - Rotatable in every direction, this thick, smooth handle is comfortable to hold over longer periods of time. This, in turn, lets you achieve more precision, stability, and measurement of your hand movements, resulting in a flawless layer of paint each time.
Super-Absorbent Roller - Made of the highest quality, crystal-sharp yet highly absorbent fibers, this roller successfully prevents paint leaking and splattering, and achieves a better, more equal paint distribution.
Two Reserve Rollers - EDGEROLLER package includes two additional fine, premium-quality rollers. Very easy to replace, durable, and washable, if properly maintained, these can easily pull off several paint jobs.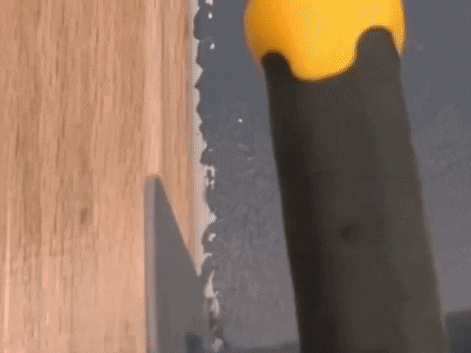 EDGEROLLER Summary:
✔️ Durable, Fully Rotatable Ergonomic Handle
✔️ High-Quality Precision Roller
✔️ 2 Additional, Replaceable Rollers
NOTICE: We're receiving more & more orders - we're doing our best, but the EDGEROLLER precision paintbrushes are selling out at record speeds!


Order yours TODAY to save 60% before we run out of stock.


We offer Free Expedited Shipping if you order now!