---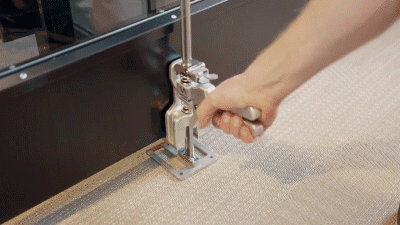 "
Got one for the household, then having seen it in action, got another one to keep in my car at all times. It's powerful, easy to jack up even the heavier items with one hand, and saves a whole bunch of hassle dealing with virtually any repair, packing, or tire-changing work by yourself.
"
- Damian W.
✔️ Compact Hand Tool With Impressive Lifting & Holding Capabilities
✔️ Single-Handed Operation, Easy-to-Use and Widely Applicable
✔️ Premium Norwegian Design & Manufacturing
✔️ Precision-Lift Cars, Doors, Ceramic Tiles & So Much More
Elevate Objects Single-Handedly and Approach Them From More Convenient Angles
Mind over matter: Tired of exhausting yourself and wasting energy on lifting heavy objects to approach them from the appropriate angle, or hold them up for any reason? POWERARM, the ultimate lifting jack tool to get the job done faster, smarter, and with less effort—single-handedly.
Powerful, Smooth & Efficient Lever, East to Press Without Breaking a Sweat

Finish Two-Men Jobs Solo, Without Investing Any Extra Effort

Get a Durable, Solid, Reliable Lever and Save Your Back From Heavy Lifting

Approach Old Problems From A New Angle—

Any

Angle
Get POWERARM today to save 40%.
Ease down on the heavy lifting single-handedly, and save extra.
✓
Made to Last: Norwegian Design & Manufacturing
✓
Save Effort, Time, and Man-Power
✓
Widely Applicable & Versatile Jacking Tool
Package Includes:
1 x POWERARMMultifunctional Lifting Jack Tool


Shop now and experience the benefits of domestic shopping: Affordable prices, free expedited shipping, and dedicated customer service, quick to address any and all of your queries.
With POWERARM, heavy weights don't have to be so taxing on the back.
Why bother seeking assistance to lift loads when you can just jack them up, and even have better control over them, from all angles?

Simply fixate the holder and jack up super heavy loads knowing they'll be stable and safe to approach

A rewarding investment, and the last lifting jack tool you'll ever buy: Premium quality Norwegian design & manufacturing