---
Elevate Your Tile Work with Ease w
ith POWERARM, heavy weights don't have to be so taxing on the back!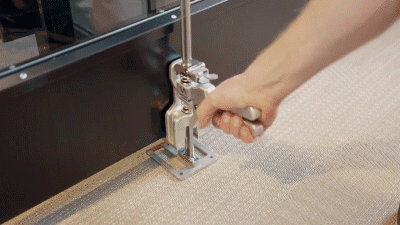 ⭐⭐⭐⭐⭐  Got one for the household, then having seen it in action, got another one to keep in my car at all times. It's powerful, easy to jack up even the heavier items with one hand, and saves a whole bunch of hassle dealing with virtually any repair, packing, or tire-changing work by yourself.

- Damian W.
Enhanced Tile Alignment
Tired of struggling with uneven tiles during your construction projects? The POWERARM Easy Lifting Jack Tool is here to revolutionize your tile work. Crafted from high-quality steel, the metal tile height regulator offers impressive bearing capacity, ensuring your tiles stay perfectly aligned. The tool's innovative design, featuring a non-slip labor-saving handle and an anti-trigger mechanism, guarantees a secure grip and prevents slippage, allowing you to effortlessly adjust tile height for a flawless finish.
Effortless Lifting and Adjustment
Struggling with heavy tiles and awkward adjustments? The POWERARM tool eliminates the hassle. With a maximum lifting capacity of 120 kg and a height adjustment range of 1-10 cm, this tool empowers you to lift, push, and control tiles with ease. The operation is simple – just hold the ergonomic handle and adjust the height as needed. Its innovative spring mechanism ensures smooth and accurate adjustments, saving you time and effort.
Durable and Reliable
Invest in a tool that stands the test of time. Crafted from high-quality materials, the POWERARM Easy Lifting Jack Tool boasts impressive durability and reliability. The rust-proof and wear-resistant steel construction ensures a long service life, making it a tool you can rely on for countless projects to come.
Features:
✔️ High-quality steel construction for durability
✔️ Non-slip labor-saving handle for secure grip
✔️ Anti-trigger mechanism to prevent slippage
✔️ Wide, thick steel base for stability
POWERARM

BY IRISH SUPPLY

By purchasing POWERARM Easy Lifting Jack Tool from Irish Supply, you'll experience the quality of shopping with a trusted provider: 

🚚 Enjoy FREE expedited shipping (tracking included) 

🤝 Benefit from a 14-day no-questions-asked return policy 

 📩 Get access to dedicated 24/7 customer service for all queries

 
📦 

Package Includes

1 x POWERARM Easy Lifting Jack Tool